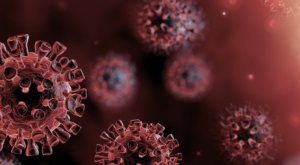 Congratulations on making the pivot to a Virtual Gala. COVID-19 hasn't been easy for any of us, and let's face it, the events industry has been hit extremely hard, and many nonprofit organizations have been struggling with how to still host their galas without being in person. With the stay at home gala now becoming our new norm, here are 5 tips we want you to follow, so you can maximize your virtual gala:
1. Production: I want you to use the same steps you would use when building your event and take some time to think about your program. Are you going to show videos (I encourage upbeat videos)? Think about who can carry your audience and serve as your emcee. Who will welcome your online guests? Who's going to handle the fund a need portion of your program, an auctioneer, or someone on the Board? Think about the flow and follow your "run of show" as the timing is super important. Remember, people are watching online, it has to be to the point, entertaining, and engaging. Think of it as a show, the last thing you want to do is lose your online guests.
2. Build your community:  Now your virtual gala is set, let the world know about it. Be sure to: add to your website, send to your e-mail marketing list; share on your social media channels, and ask your Board, Event Committee, volunteers, and supporters to help by sharing the event with their world. If you want some new eyes on your virtual event, think about purchasing some Facebook and/or Google ad words targeted to people that are interested in your cause.
3. Sponsors: Make sure you do your best to properly recognize your sponsors. They believe in your organization, but they are also running a business, so be sure to give them as much exposure as possible. Build sponsor slides into your program, and verbally thank them during the program. Also, think about having your top sponsor send in a short video to include in your program. Make sure you have a link to their website on all of your online marketing and on your website as well.
4. Make it Fun:  Think about your favorite show, the moving pieces, the excitement, and try to bring that into your program. Remember, this is an online gala, not an in-person gala, so all of that talking that people don't like to hear in person, they will hate online, so don't do it. If you have a budget, build in a fun pre-event package with a branded item to get everyone on your list excited and pumped for the virtual gala, and send it to them via mail before the virtual gala. Make sure you include your fun hashtag and ask your guest to post on social media using that hashtag. Tie in upbeat music, make your videos fun and inspiring, and use this platform to showcase the best your organization has to offer.
5. Thank You: Your guests will be your biggest cheerleaders and they love to see you hit your goals, so be sure to thank them in real-time; let them see how much you're raising, as many of the platforms include real-time fundraising posts. Also, have your emcee thank them in real-time, it will encourage others to give. Most importantly, don't forget about your post-event thank you letters, the same courtesy applies with your virtual event as it does with your live event.
Again, I'm proud of you for moving your organizations fundraising forward, and please know that every one of us at Events To Remember is here for you; let us know how we can help: (914) 218-3968 Office, (914) 396-7664 Chereese's Cell, EventsCJH@EventsRemember.com, www.EventsRemember.com.
#VirtualGala #VirtualEvent #stayathomegala #covid19 #coronavirus #NewYork #EventPros #eventsindustry #EventsToRemember #ChereeseJervisHill