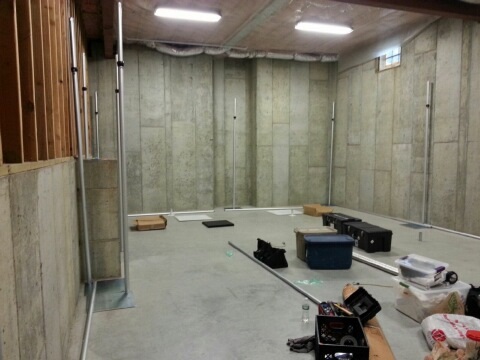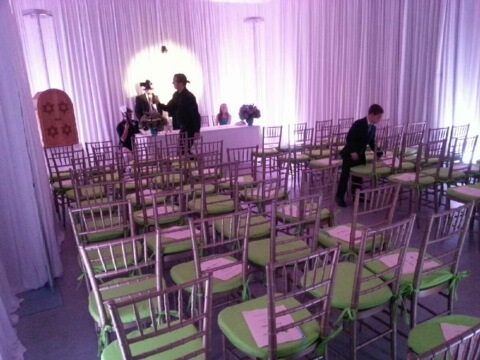 The last-minute draping and furnishings added after the weather report proved unfavorable for an outdoor event.
More guests? Foul weather? Not a problem!
Look at these before and after photos!
Our White Plains, NY client was faced with a major decision on how to deal with an increased guest count AND pending rain storm on the big day. This wonderful family needed us to come up with a solution to handle the increased number of guests that RSVP'ed late and a weather forecast that was showing a heavy rain storm on the afternoon of their daughter's beautiful Bat Mitzvah service scheduled to take place on their deck.
Expected attendance increased by 30% which would have made it very tight on the deck with the crazy, pending storm making it even more uncomfortable.
With our many, many years (not telling my age) of experience and creativity, we recommended to the client that we use their clean, unfinished basement. We would be indoors, had plenty of room for the added guests, and would have no worries about what was happening outside with the weather.
The client was thrilled with the idea. We brought in our amazing event partners and made their daughter's Bat Mitzvah Service an "Event To Remember"!