Chereese Jervis-Hill has been featured in the current issue of 914INC magazine, offering helpful tips to make your next meeting a success.
The events industry changes frequently but Chereese has continued to adapt, effectively creating wonderful experiences for company and non-profit events.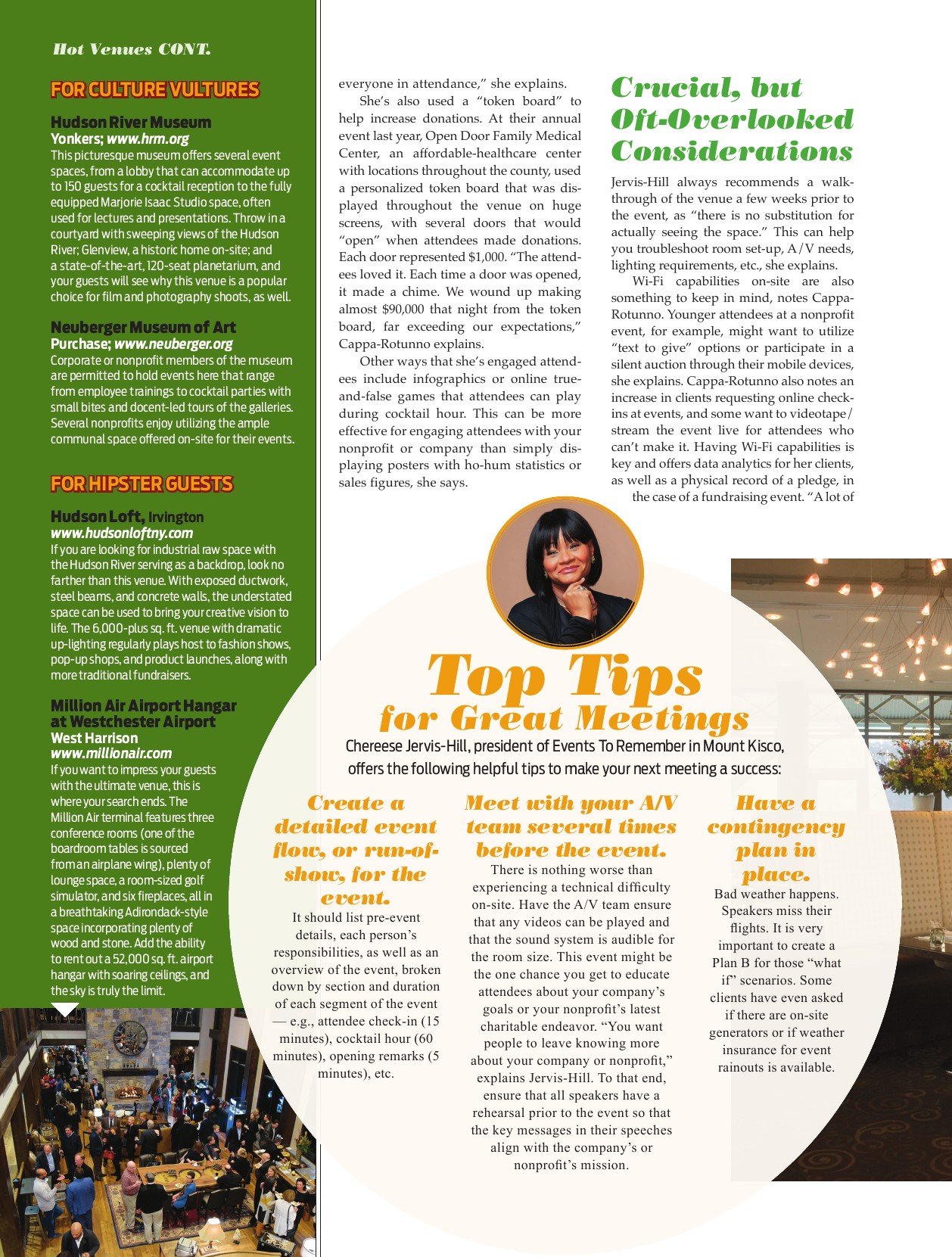 Check out her top tips in the whole article here.